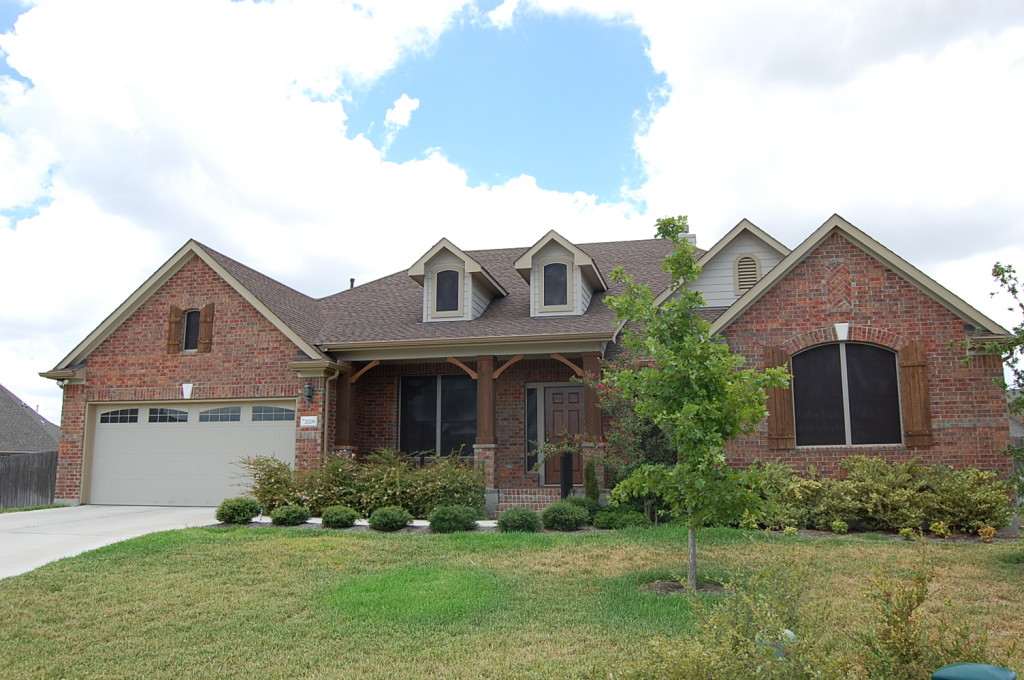 Shown here is a beautiful home in Round Rock TX. It is a newer home, probably about three years old when we put these solar screens on. The customer had around 38 windows on their house that made up this solar screens Round Rock TX job. They had us build a solar screen for every window of the home.
One of the things that I like about this job is, see those dormer windows there? And there is window going into the garage there on the second floor. There are many people out there that would have asked us to not put solar screens on those windows, but we did for this customer.
This customer was not worried about the solar screen cost, and the cost respectfully wasn't all that much.
We did build solar screens for those windows, and also those three windows, the two dormer windows and the window above the garage. It did cost the customer a little bit more to do the arches.
Solar Screens for the back patio of the Round Rock TX home.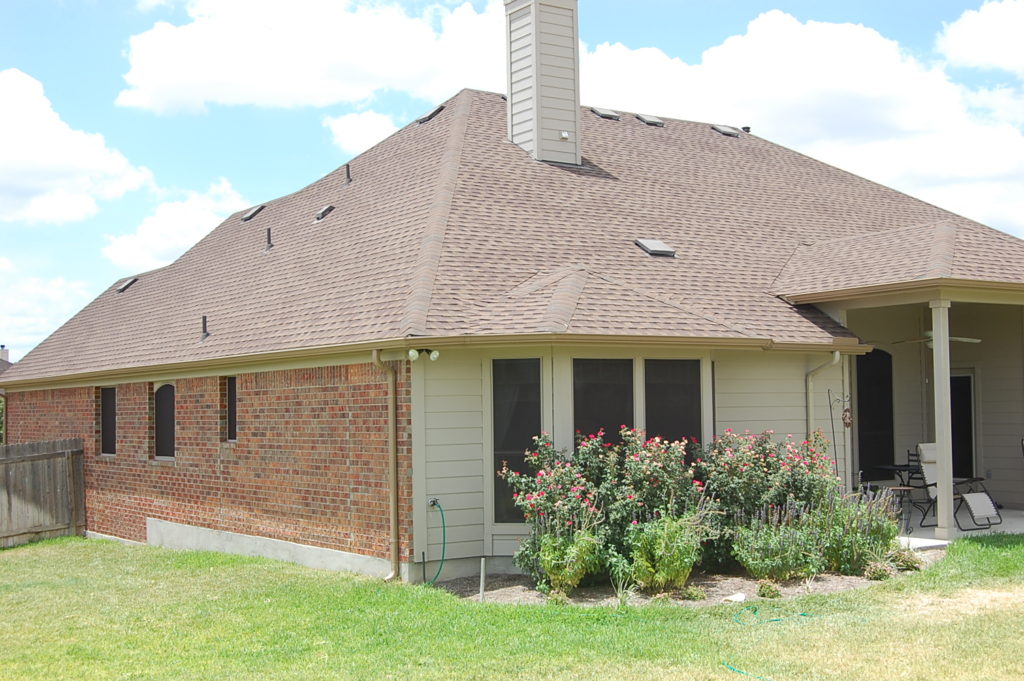 The homeowner chose to put solar screens on all of their Windows including the windows under the patio. Sometimes homeowner do not want to put solar sun shade screens under the patio. Read here where we talk about what it looks like to have solar screens under the patio and not to have solar screens under the patio.  The homeowner chose to put a solar screen on the swing patio door and the windows under the patio.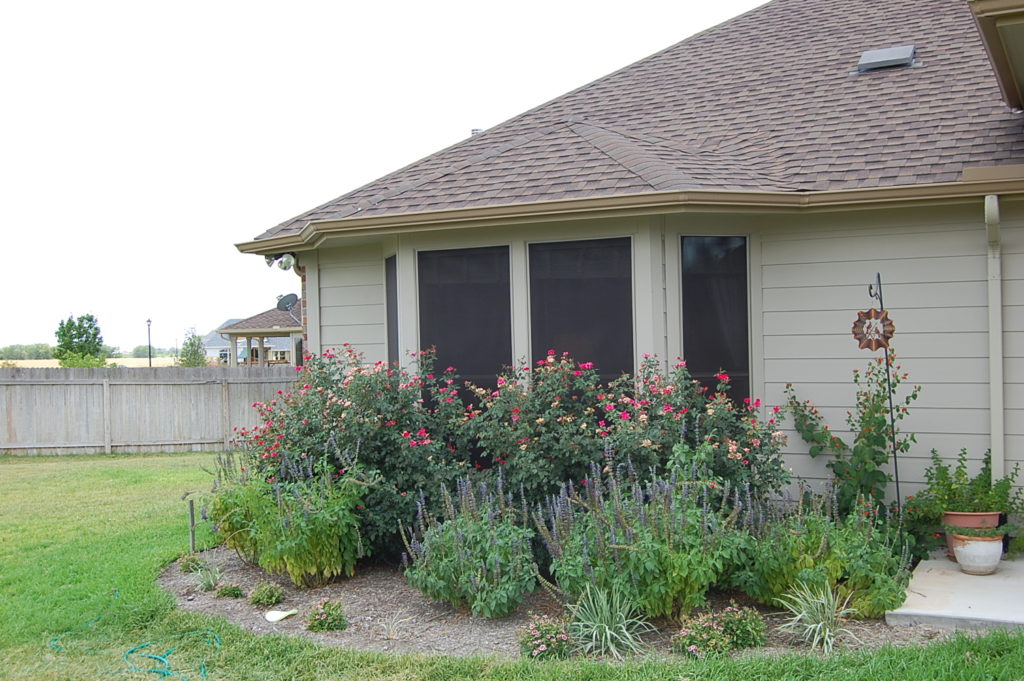 The customer has this beautiful home. They didn't want a single window uncovered because, from an aesthetic standpoint, it would not have looked as good. Imagine seeing this home without solar screens on some of these windows, how unattractive that would have been.  Here's a great post that we have that shows where a home owner put solar screens just on windows that were not being internally shaded by blinds.  Here's another installation where the homeowner put solar screens on some windows but not others.