This is a Pflugerville Texas solar screen installation where we installed 27 solar screens.
We used our chocolate solar screen fabric with white frame.
27 installed solar screens; installed cost $1538
We installed (4) 90 solar window screens on the west side, the left side of his Pflugerville Texas home.
For more solar screen pricing examples.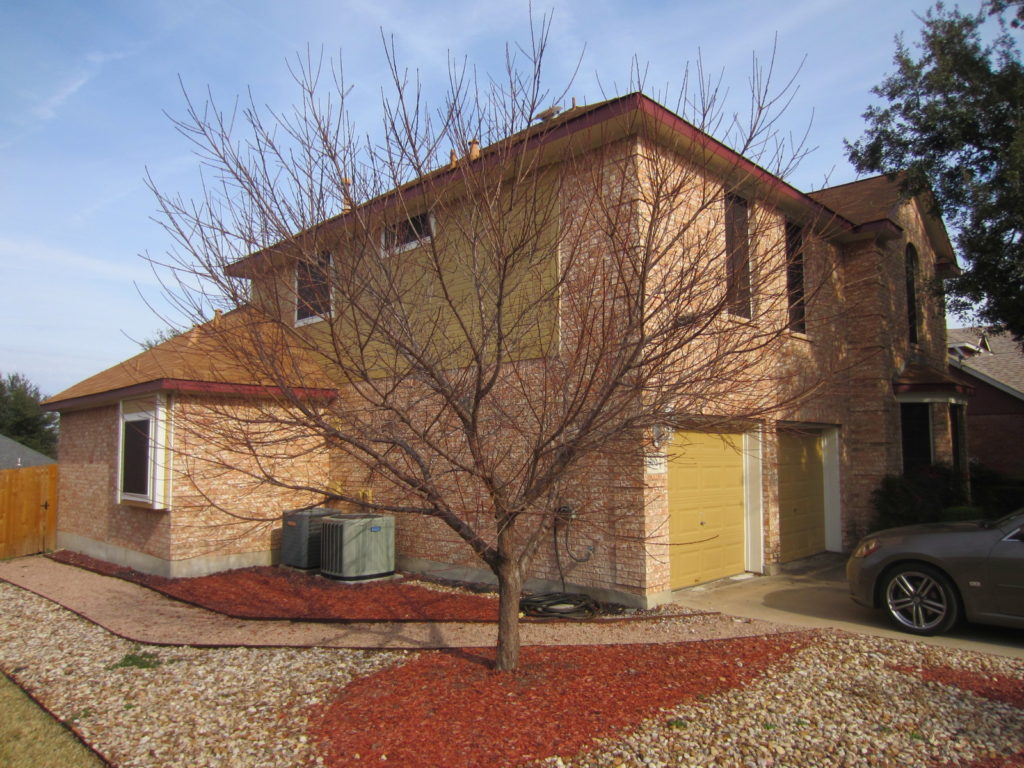 On the front of the home, we installed (10) 80% solar screens.
To include all of the windows around the front door. Which includes the windows that do not open. The two sidelight windows and the window over the door.
And on the front side of the home, there is a full-size arched window over the 3 -bay window 1st-floor combination.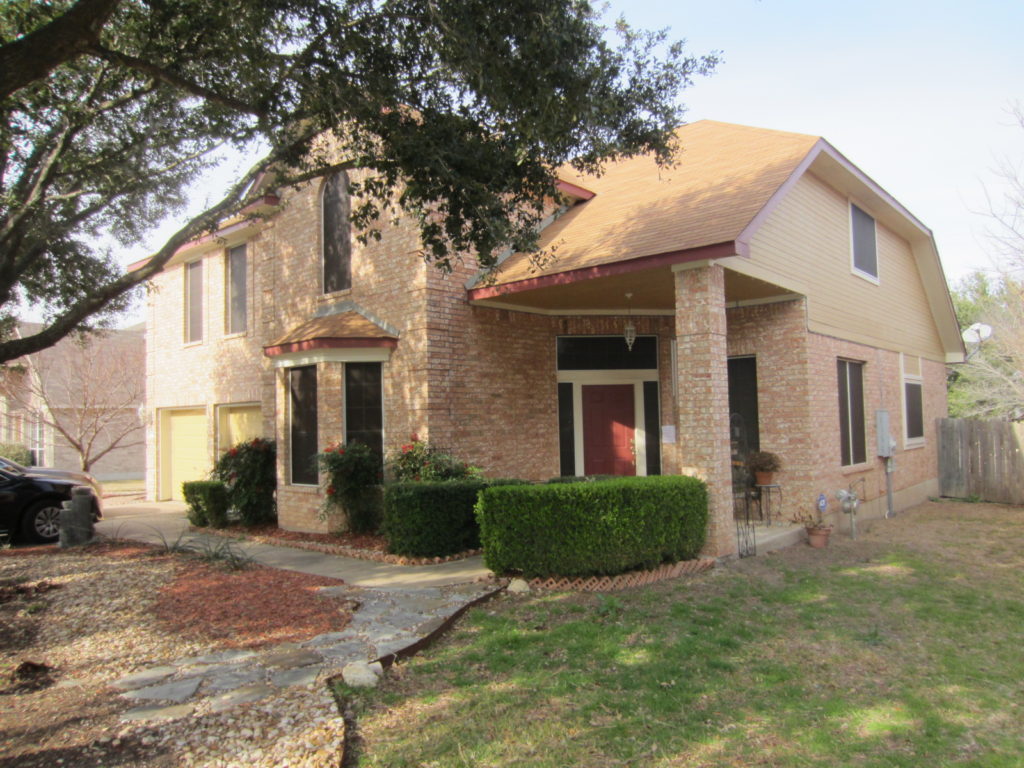 On the right side of the home we installed (4) 80% solar screens. Two of these windows are horizontal sliding windows, meaning they slide left to right, sideways.
And then you have two windows that open up and down. These in size are 34 inch by 72 in.
How long will my solar screen fabrics last?
All of the windows of this home that open up and down involved us having to surface install the solar window screens. What that means is a solar screen fits as best as it can on top of the window framing, held in place by metal turn clips.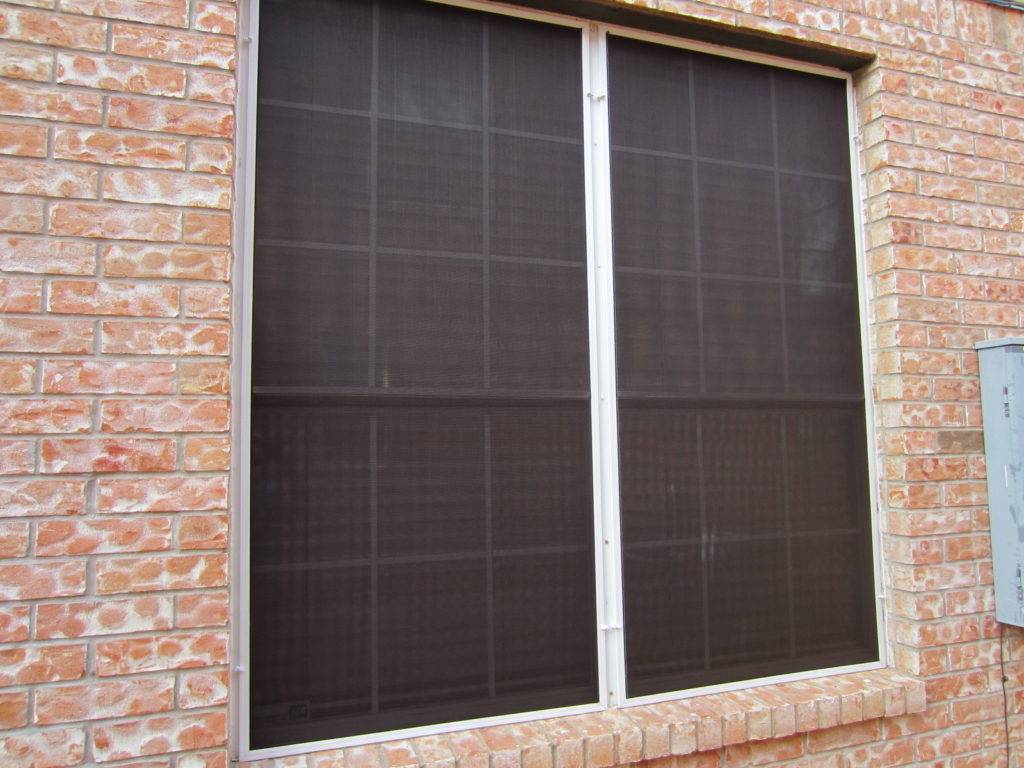 Eliminating the need for bug window screens.
Because we installed solar screens on all of these windows, the homeowner no longer had a need for their insect window screens. The insect window screens are the screens that come with the window. When you buy a new window it's that factory bug screen. The solar screens will, of course, provide excellent bug protection. Therefore the insect window screens are not needed.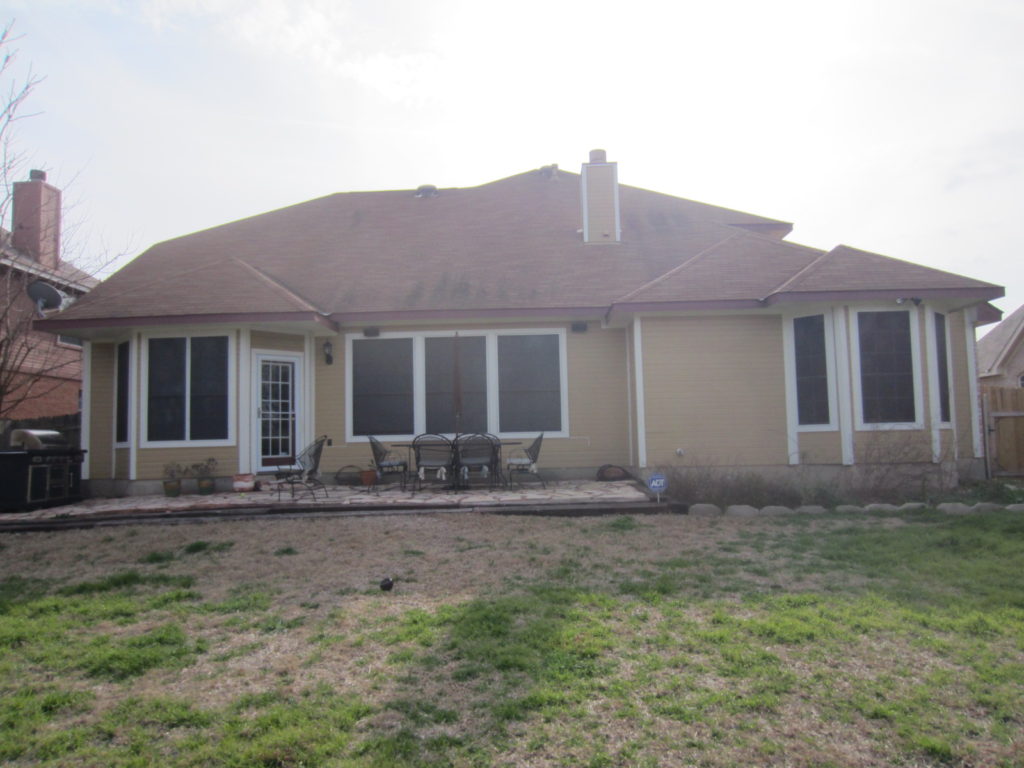 It's kind of hard to tell by this picture, this homeowner did not choose to put a solar screen on their back patio door. You can tell that there is a storm door. The homeowner chose not to put a solar screen on the storm door or back patio door
All of the windows on this side are covered by 80% solar screens. These windows are receiving 80% shade.