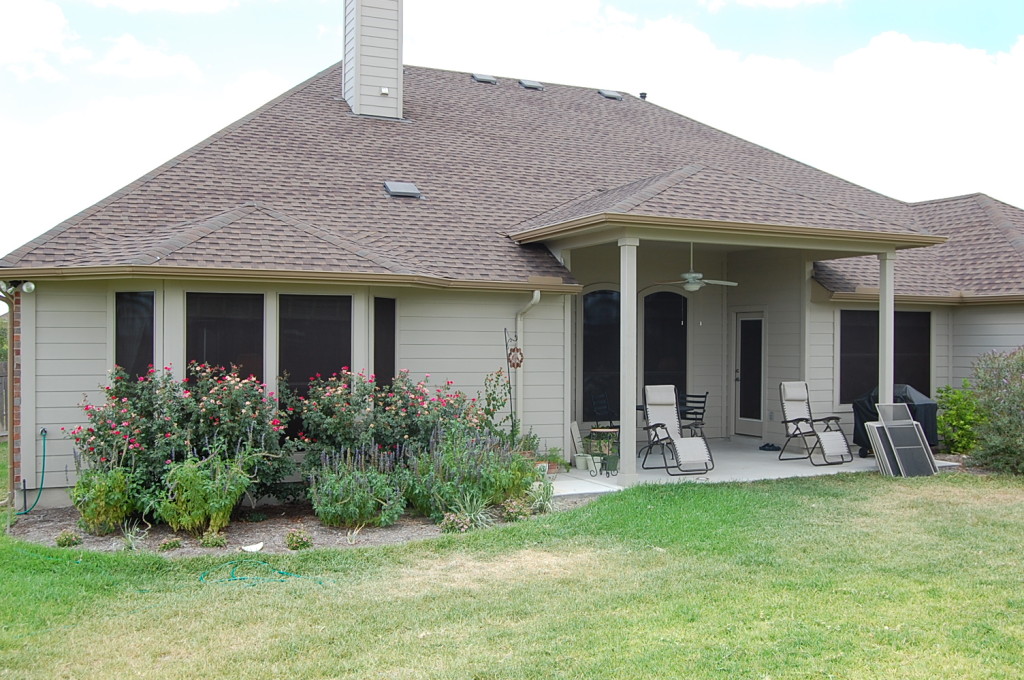 The homeowner could have used a roller shade solar screen for the patio. An outdoor solar screen roller shade is something that we could have put there on the eve of this patio. We could have installed that outdoor exterior roller shade screen instead of maybe putting those Austin solar window screens there on the windows. But, doing so would involve the homeowner to have to roll the Austin solar screen roller shade up and down whenever they needed shade. Nevertheless, they could have put the solar screens on the windows, and still used a roller shade solar screen for the patio for just when they needed shade, for when they were on the back patio.
In the spirit of putting a solar screen on every window of this Round Rock TX home, this customer had us put the solar screens on the arched windows there underneath the back patio, as well as a solar screen for their back patio door.
This is another Round Rock TX solar screens installation where we installed 38 solar window screens.
Feedback from the customer:
I will say the customer later on told us that it was a bit dark in their living room. They're not used to it being as dark as it was.
They could have got away with not putting solar screens on those windows to let more light in. However, I did counsel with them. I told them, "You just need to draw your blinds open during the day. When you open your blinds you're going to let in plenty of light." The back of this house here didn't get too much direct sun, so that did make it a little bit darker there in the living room.   The customer was worried about how it would look.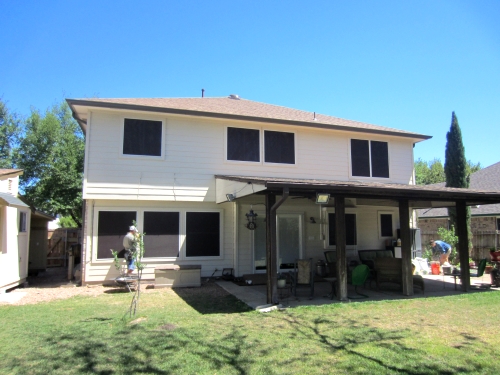 If you do not get any sun on your back patio and are worried that shading the windows with the solar screens is going to make the inside of your home too dark, but you are worried about how it will look to not consistently put solar screens on all the windows, here are some helpful pictures.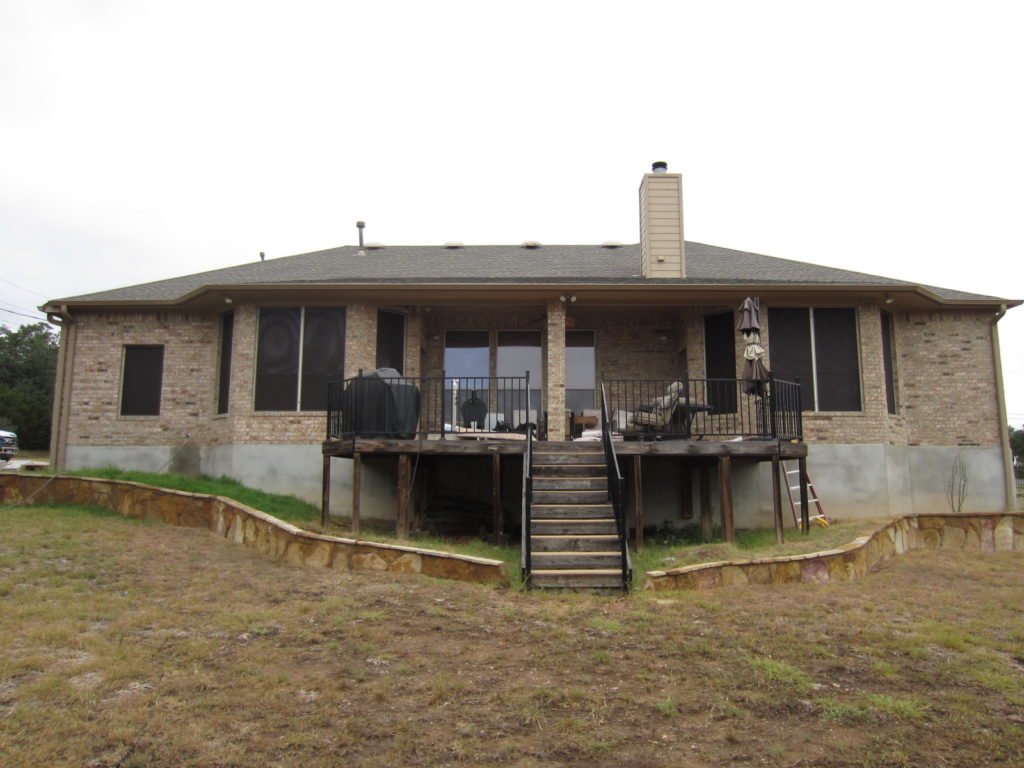 And, here's a post showing more examples of where we installed solar screens for windows under the patio and did not.