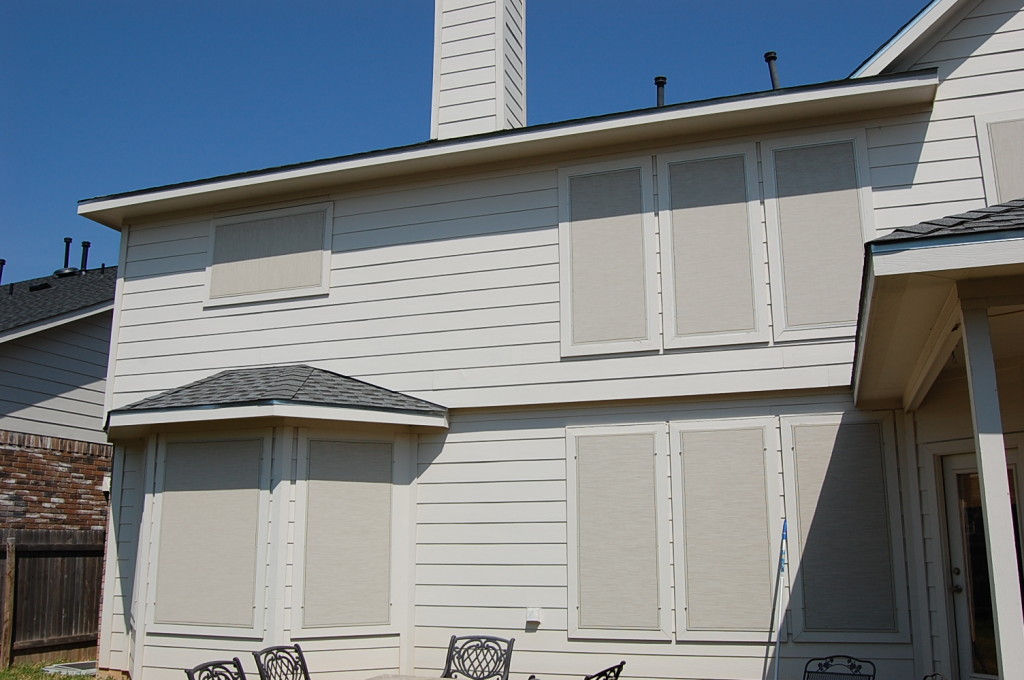 Here we're showing a stucco solar screen installation with champagne frame. Now, this is a fine illustration of what it looks like whenever you use the stucco fabric and the stucco fabric gets lost. What I mean by that is, you can't really see that there are windows on this house. Truth be told, this is not as bad as some others. But I only like to use the stucco fabric in situations where it accents the house, it's a contrast to the exterior.
I don't like to use a stucco fabric in situations where the exterior is of the same color, which is what we have going on here. The exterior is really close to the stucco color. To me, from a distance, when you look at it, it almost looks like it's just a solid wall. It's not as great of a look.
If you have a home that you want to use the Stucco fabric on, and are concerned about how it will look, by all means give me a call.  Also, when I see the home, I will make my solar window screen color recommendations to you, and I will also leave behind sample screens for you to look at.