For this solar screen installation, we used our black solar screen fabric with white framing.  We installed a total of 34 solar screens. We put solar screens on every window of this Austin Texas home.
34 Austin solar screens; installed cost $1690.
We installed solar screens around the front door, not leaving one window undone around the front door. We put solar screens on the back patio door. And for the little bathroom windows. I say all this because customers quite often ask what it would look like leaving those particular Windows undone. Leaving those particular Windows uncovered.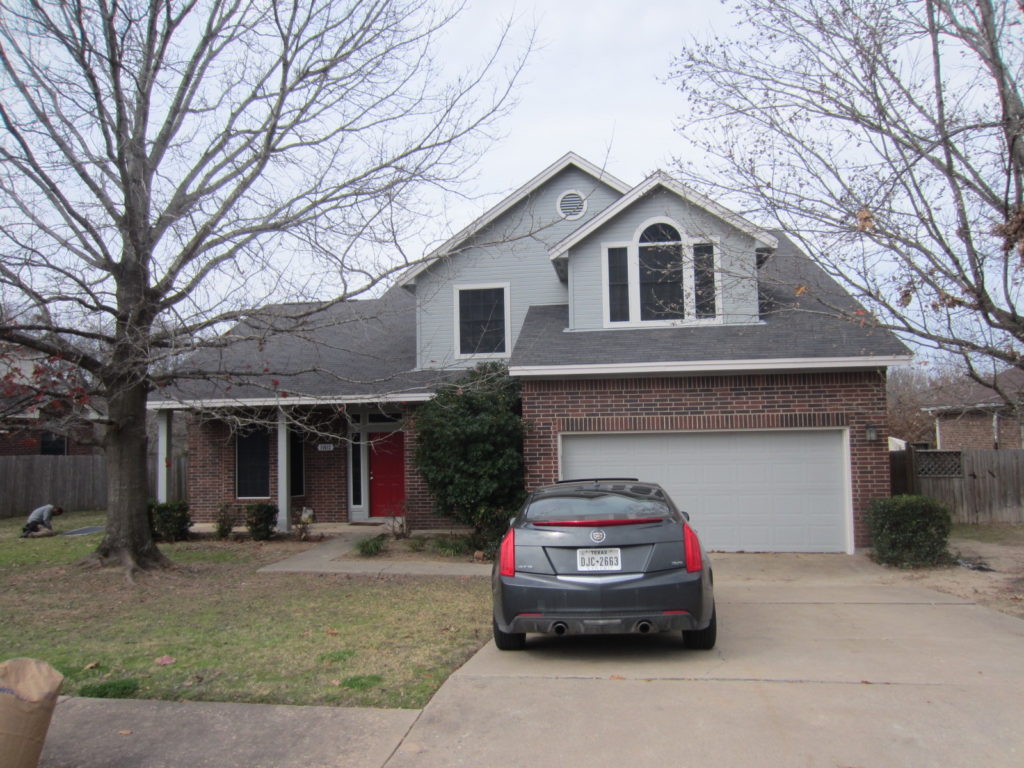 The back side of this house faces West so we used our denser darker 90% solar screen fabric.
There's no room on this back porch for one of our outdoor patio shades. A patio shade is something that rolls up and down. If they had a overhang, a covering there for that outdoor porch / [atio, we could have put one of our roll down porch shades.
This homeowner put solar screens on their back patio door. This is something that I admire and applaud homeowners for doing.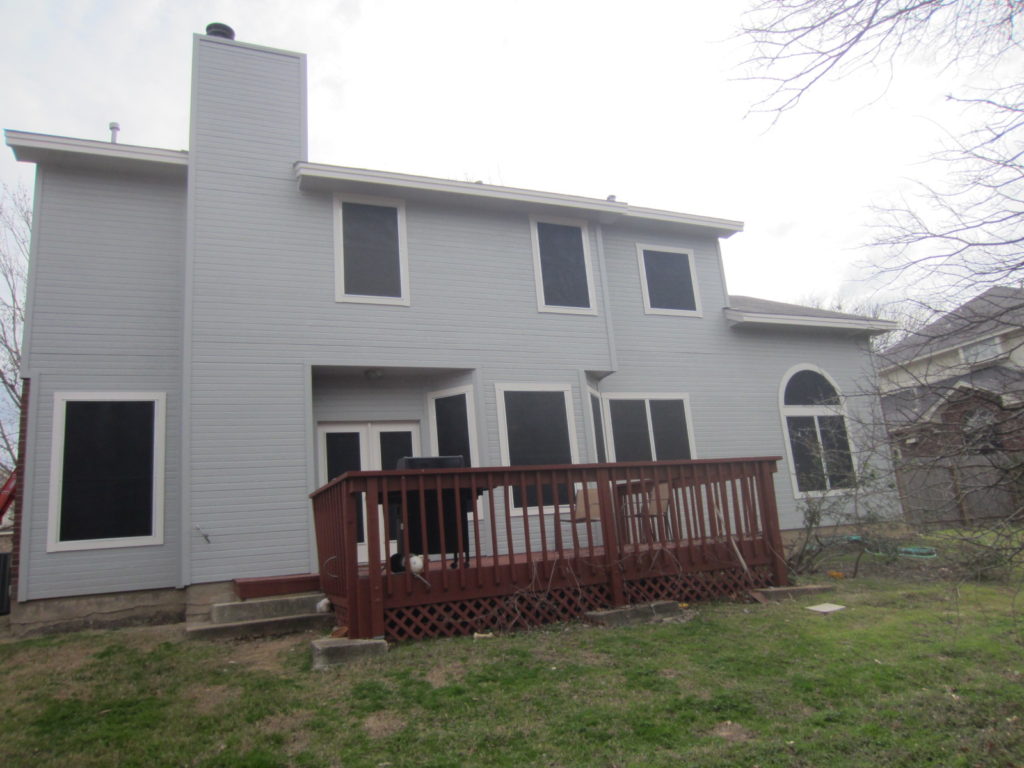 ---
Here's a picture of a home where a homeowner did not put a solar screen on the back patio door. It just looks unfinished. And from the inside it feels weird.
I hear quite often from people where they do not want to put a solar screen on the back patio door. When you get sun peeping in through that door that's not peeping in through your windows, at some point you're going to wish that you had put a solar screen on that door.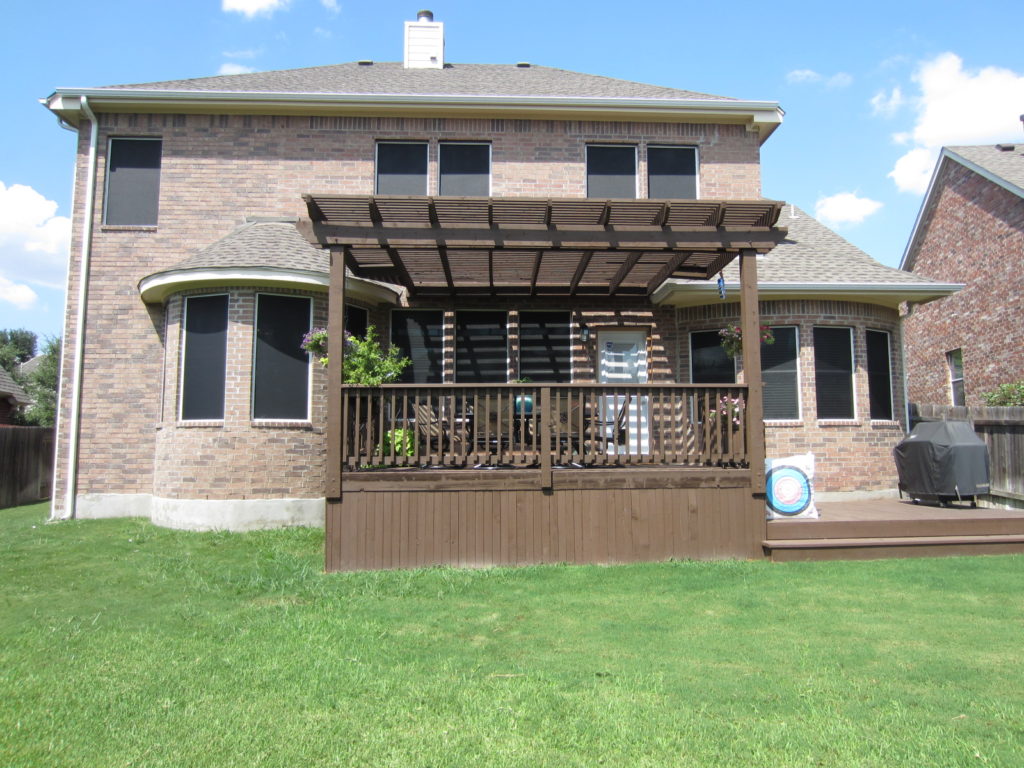 ---
For the right side of this home, the customer did not get all that much sun so we'll use our 80% solar screen fabric.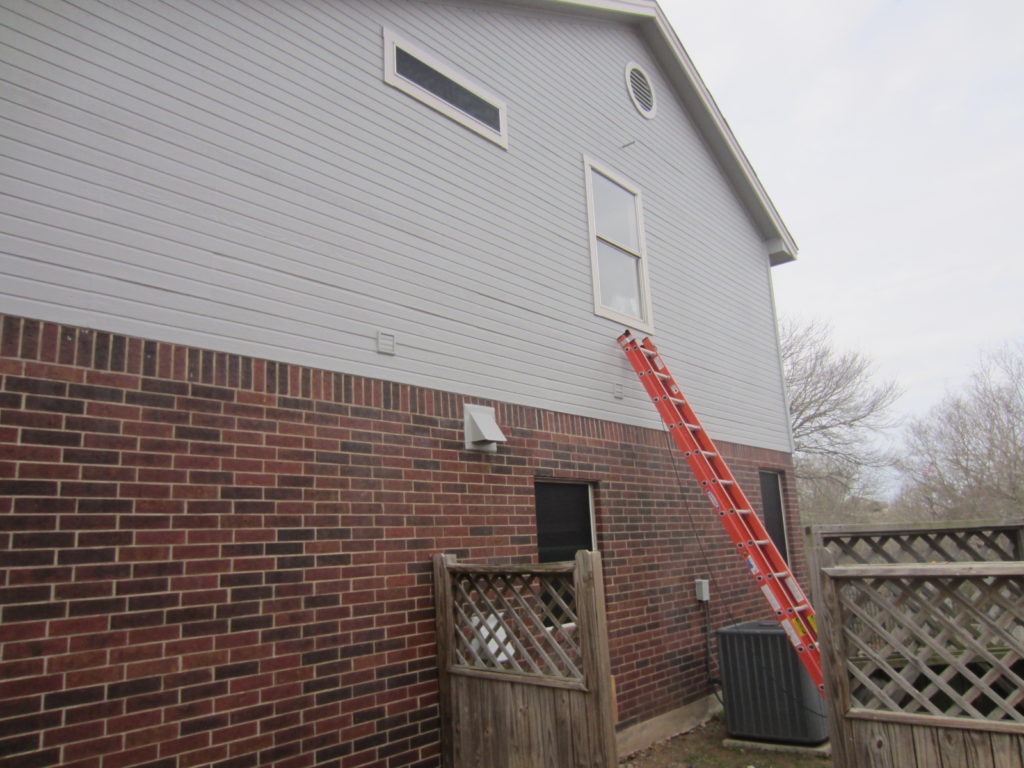 For all windows that have pop in solar screens, solar screens that have Springs at the top and sit into a track. We will use turn Clips at the center to hold a screen up against the window. It is imperative to do this. And if any vendor tells you otherwise they are naive. These turn clips are what keeps the wind from pulling the screens out from the window frame.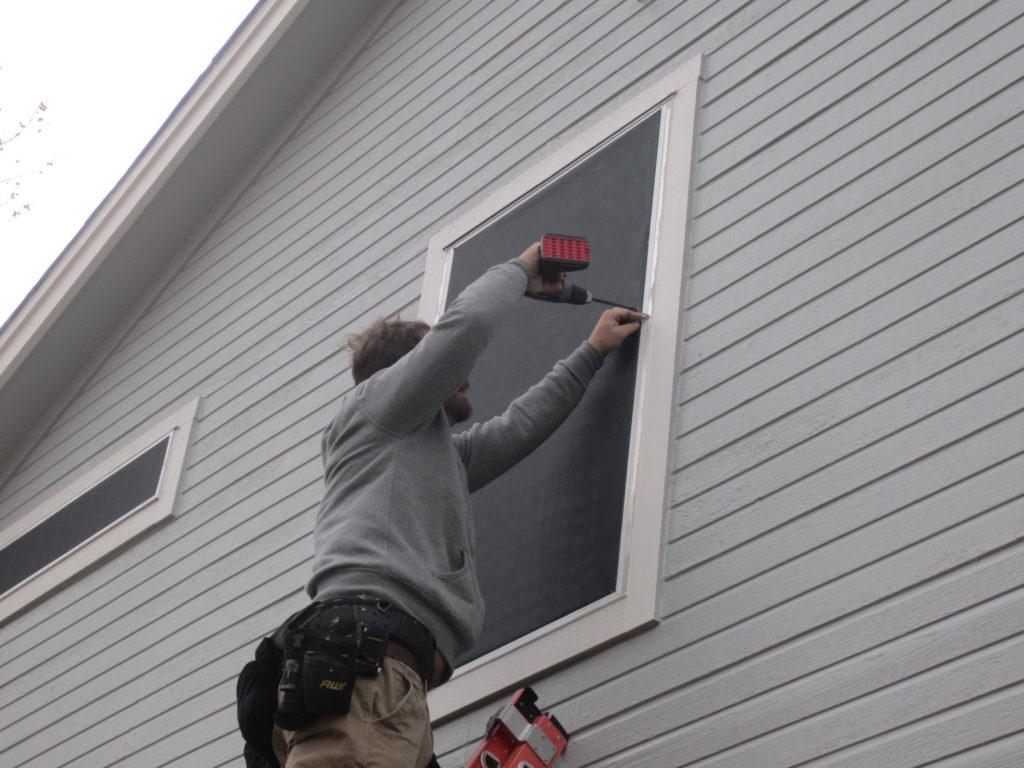 A close up of what a turn clip looks like.