Want to know how much shade you get from 90% solar screens?
That's me holding a 90% solar screen with the sun over my head.
My shadow is giving illustrating a hundred percent shade, the solar screen is illustrating 90% shade and that asphalt driveway is illustrating 0% shade.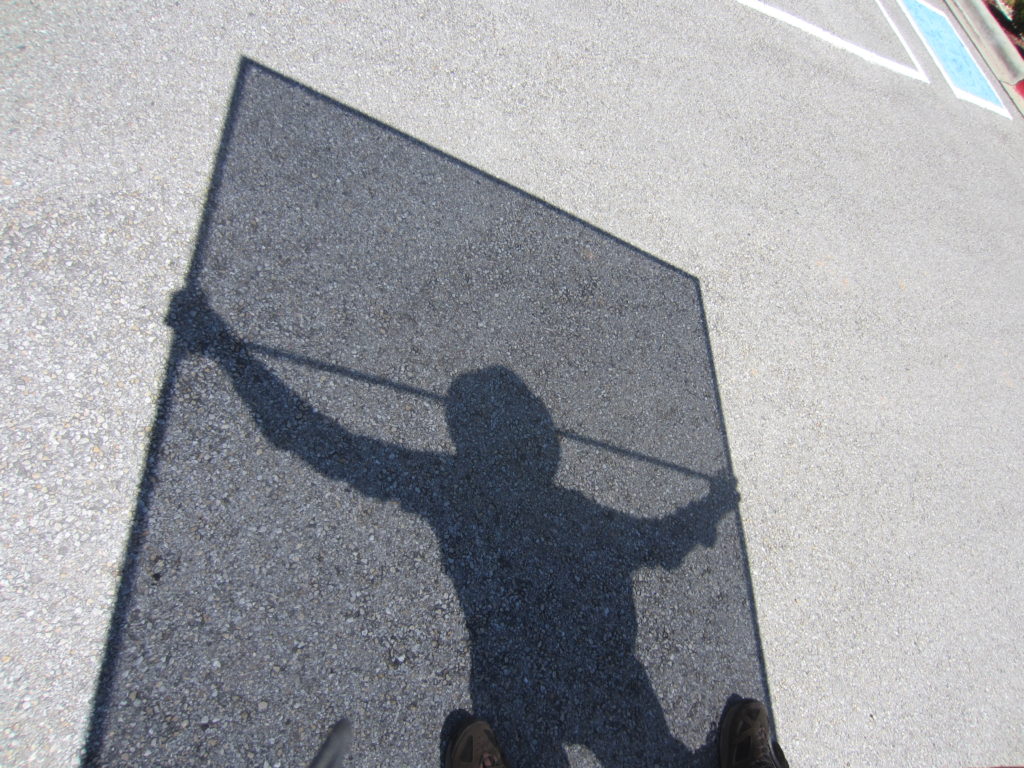 It seems more and more lately people are telling me that the 90 percent sun shade screens makes the house too dark for them. I think it's people that are from up North, they are not used to this heat.  As you can tell by looking at the shade screen here that's 90% and it's not making it dark at all in my opinion. It's only been here recently in 2017 that I started hearing this from people.  In reflection I know that it's from people that are not used to our area, are not used to the Austin heat, and are not used to as much sun as we get here.
Here's a picture looking out 90% solar screens.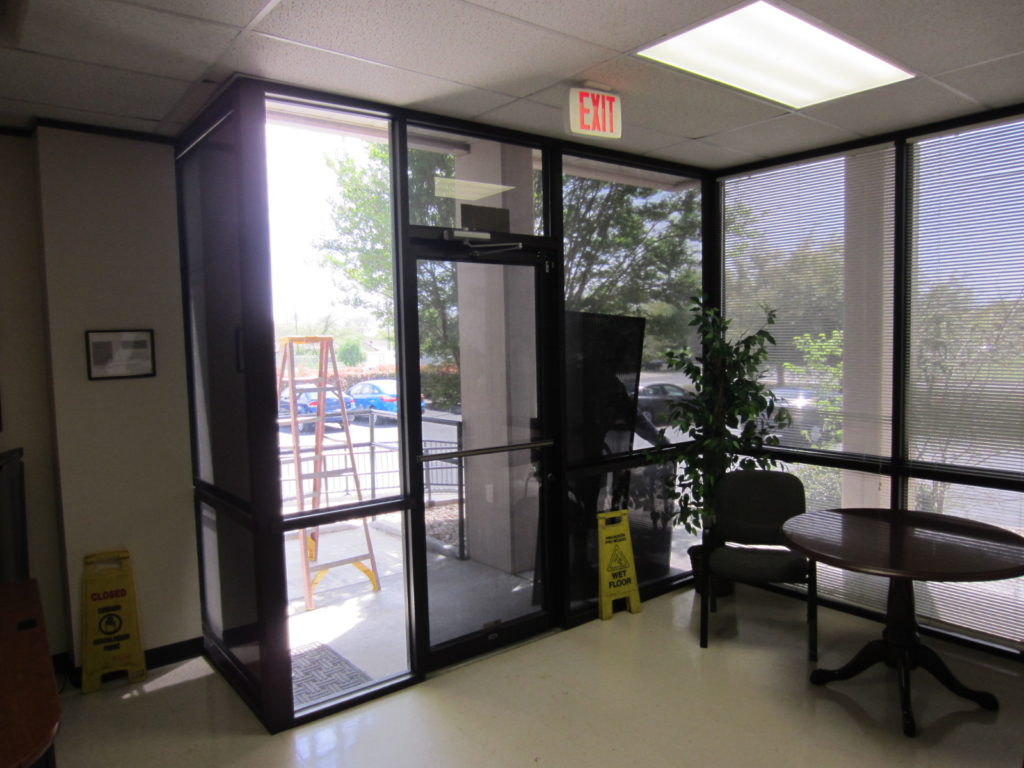 Also in reflection, it is now 2017, and this year has been an unusually wet and cooler year, it was only in July when it started to get warm and we haven't seen consecutive 100 degree days. When we see day after day after day of 100-plus degree temps you're begging for all the shade that you can get for your house. Keep in mind here not too long ago we had 90+ 100 + degree days in a row. Second look at this picture and judge for yourself if you think that 90% shade is too much shade for your home.
And for reference here's a picture looking out 80% solar screens.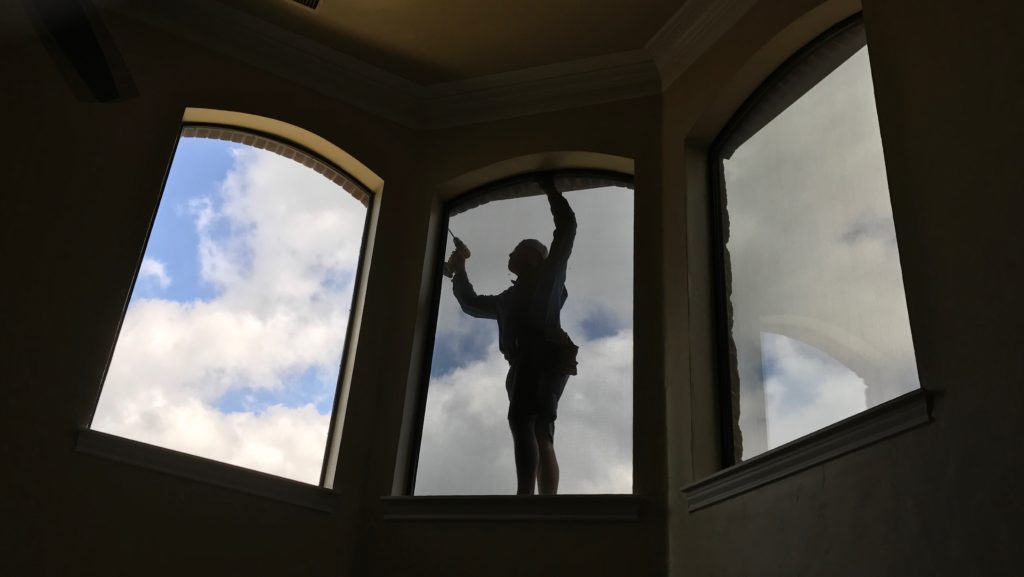 For those of us that are from the area, we know all too well how hot it gets here. And when you feel that heat constantly beating down on you. Beating down on your windows, wearing out your air conditioning system, you crave shade from shading devices like our Austin solar screens or full shade trees.  The heat can be brutal here in Austin.
Here are some great pictures showing how much light the 90% solar screens let in.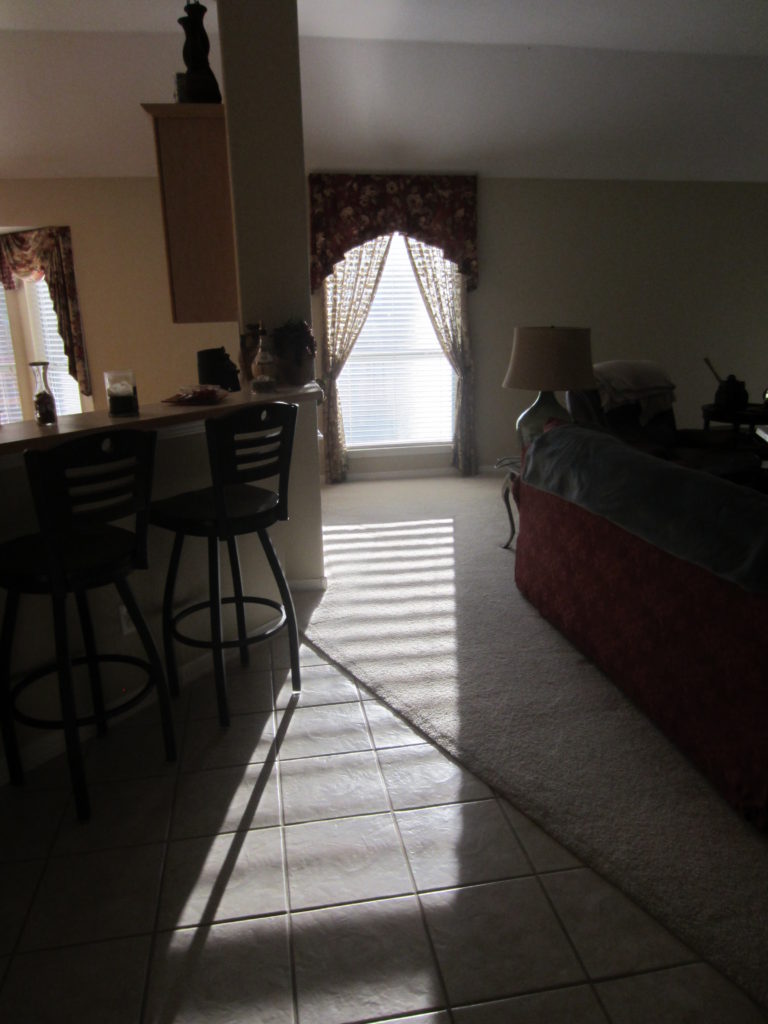 There's a good amount of light coming through that 90% solar screen. People think the 90% solar screen will make the inside of the home dark. This picture right here is a fine illustration showing what it will look like.