For this Manor TX solar screens installation, we installed three solar window screens and two exterior patio roller shade screens. The total sales tax installed cost for this project was $1026. Those three solar window screens are arched solar window screens, the pricing for those was $293. The pricing for the patio roll down shades installed with sales tax was $732.
Total installed cost for this Solar Screens Manor Tx and Roller Shade installation was $1026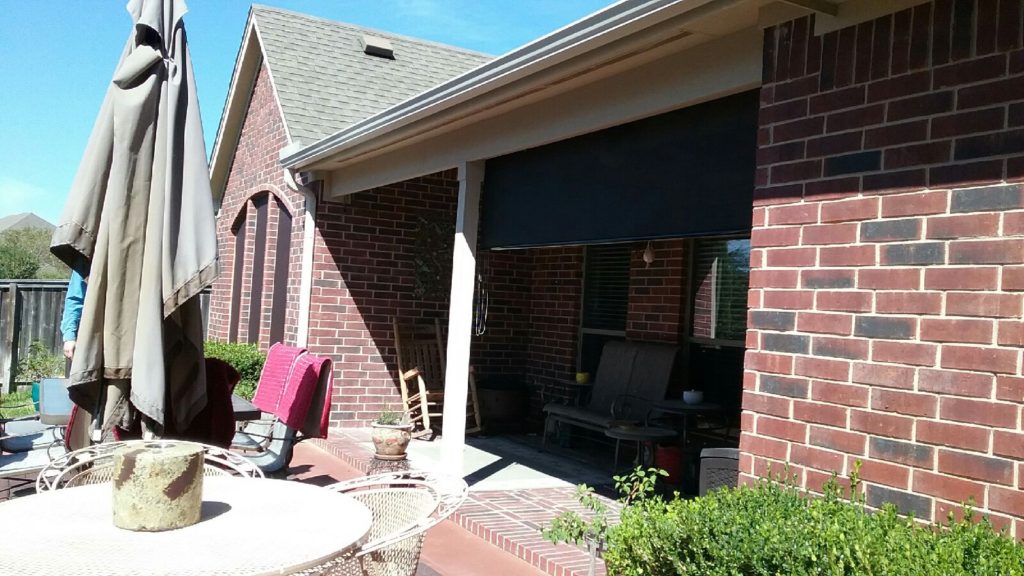 Because each of these was installed together as a group, the homeowners saved on the installation and measure cost for these Manor solar screens.
Those arched Manor TX solar window screens are fairly large. They are 82″ in height.  That's fairly large for a solar window screen.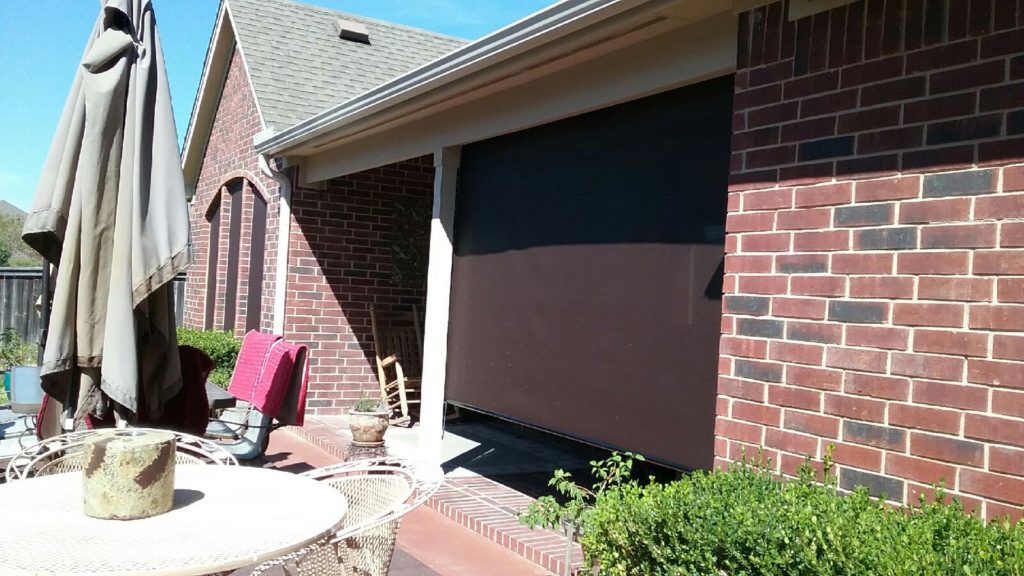 Get pricing examples for exterior roll shades here.These roll down shades drop to a maximum height of 82 in.
That roll down shade there in the above picture is dropped at the maximum height of 82 in.
Roll down shades do not need to go all the way to the floor. As you will see by that above picture 82 in is far enough. Now sometimes you will have patio Heights higher than your standard 8-foot heights. In this case we do have longer drops that can drop to 99 inches. But currently only for a few fabric options.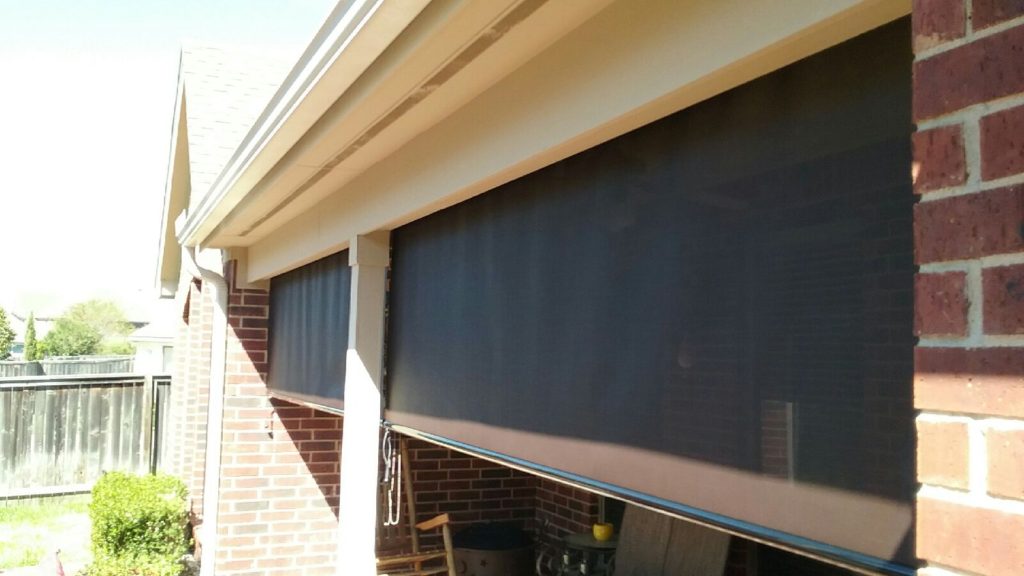 Same fabric as the Manor solar window screens are made from.
Both the two roller and the three solar window screens were made out of our 90% chocolate Twitchell Textilene fabric solar screen material.
A huge advantage to getting solar window screens and roller Shades from us is that we can make the roller Shades out of the same solar screen fabric that we make your Austin solar window screens out of.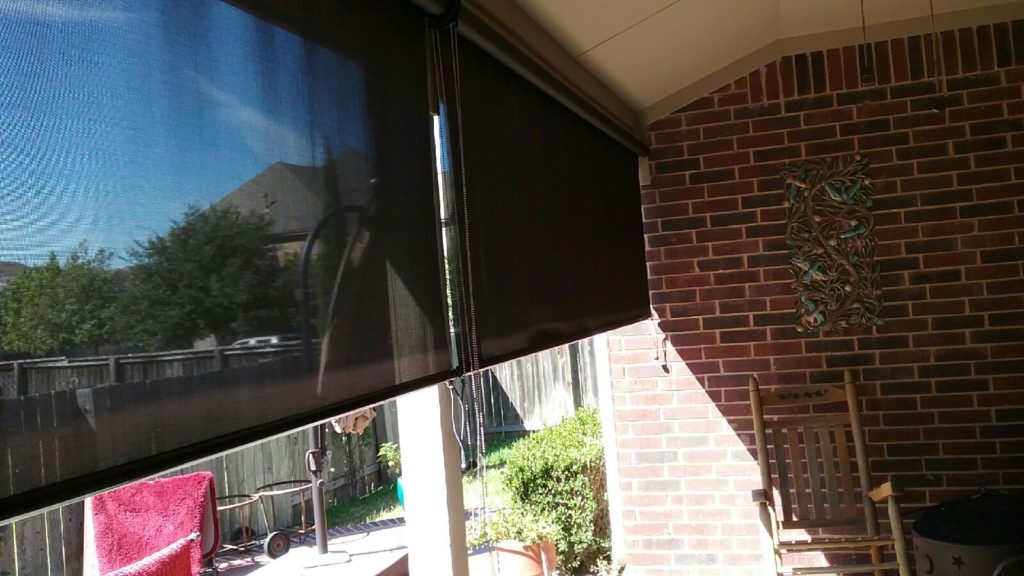 Look at how well you can see through this 90% fabric.
People always worry that if we put up a 90% fabric that you won't be able to see through it. This right here is an outstanding illustration.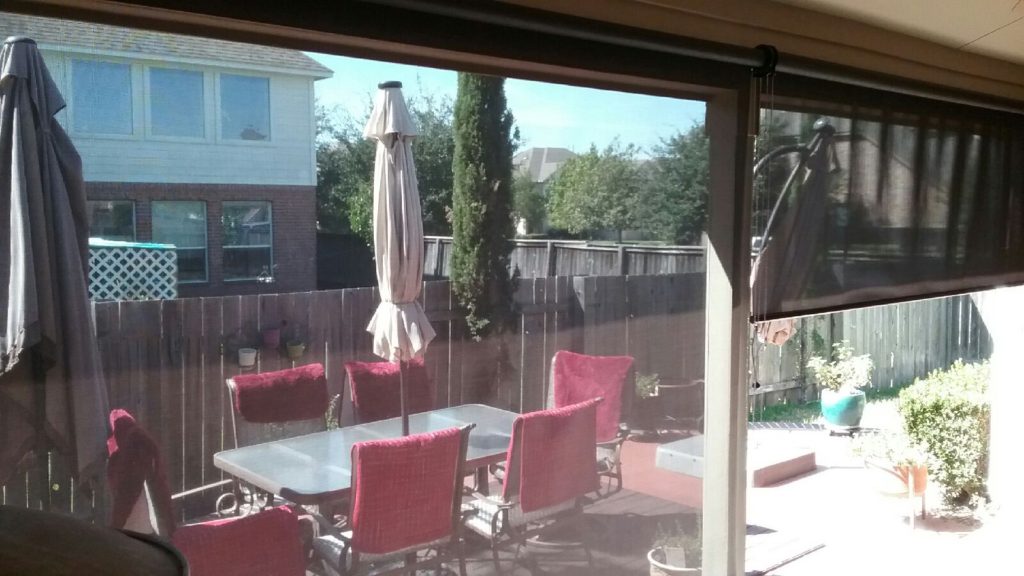 Clutches for exterior patio roller shades.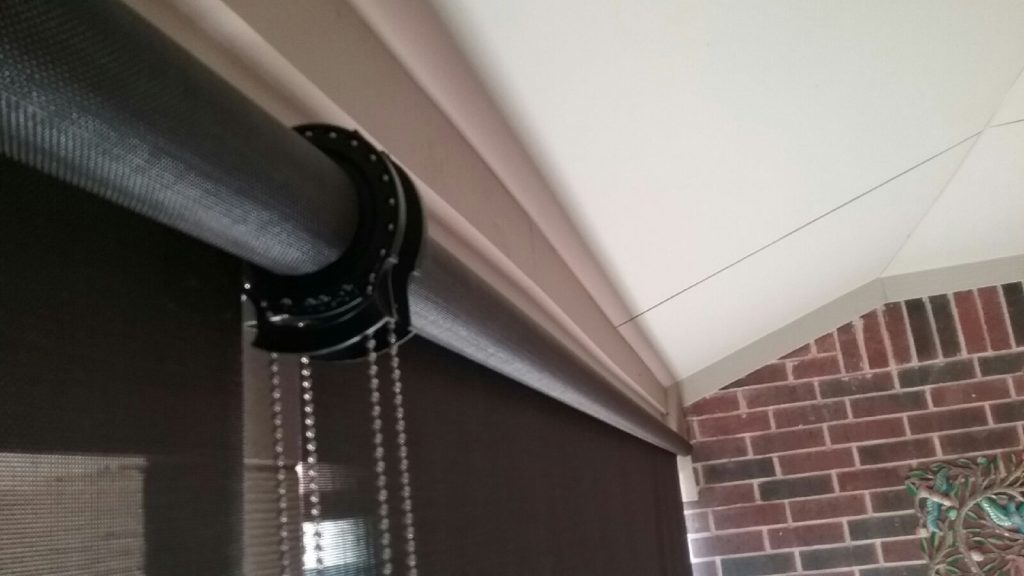 For all of our exterior patio roller shades, we only use very strong and high-end clutches. These clutches are US made by Rollease Acmeda. Made in America.  They are exterior grade and built to last.
In addition, we only use true solid stainless steel chains so they won't break and they will last.
These are imperative components when building made-to-last exterior roller shades.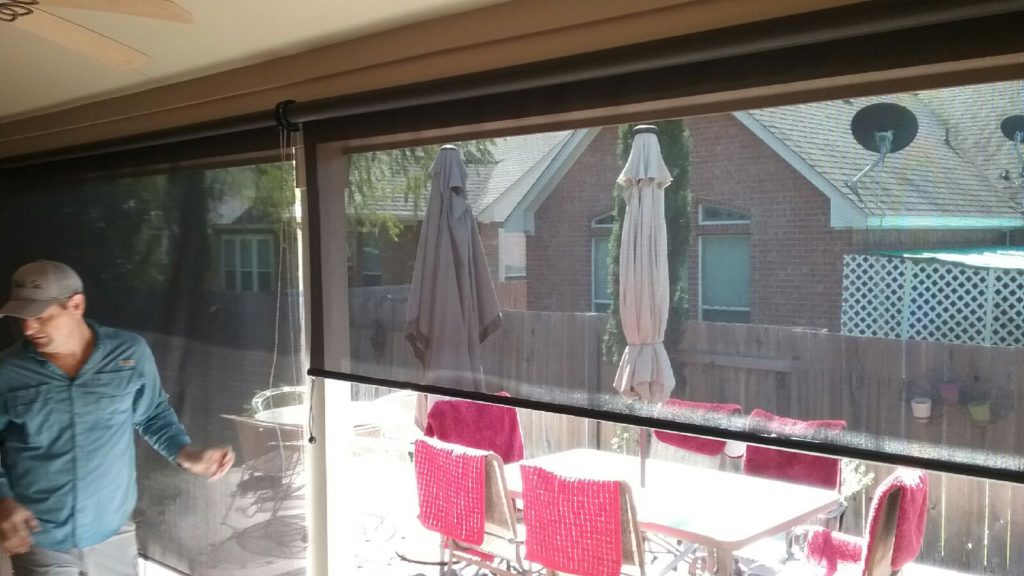 Combine your Manor TX solar screens order with a Roller Shade order and save.
There is $150 install and measure cost for standalone roller shade orders of quantity 1 through 4.
Meaning if you get two Roller Shades it's the cost of the roller shades plus the $150 measure and install cost.
If you combine this with a Manor Texas solar screens installation, you will save on the $150 measure and install cost. If we are doing a Manor TX solar screens installation for you, and you want to add a roller shade to the order, there is no measure and install cost for that roller shade.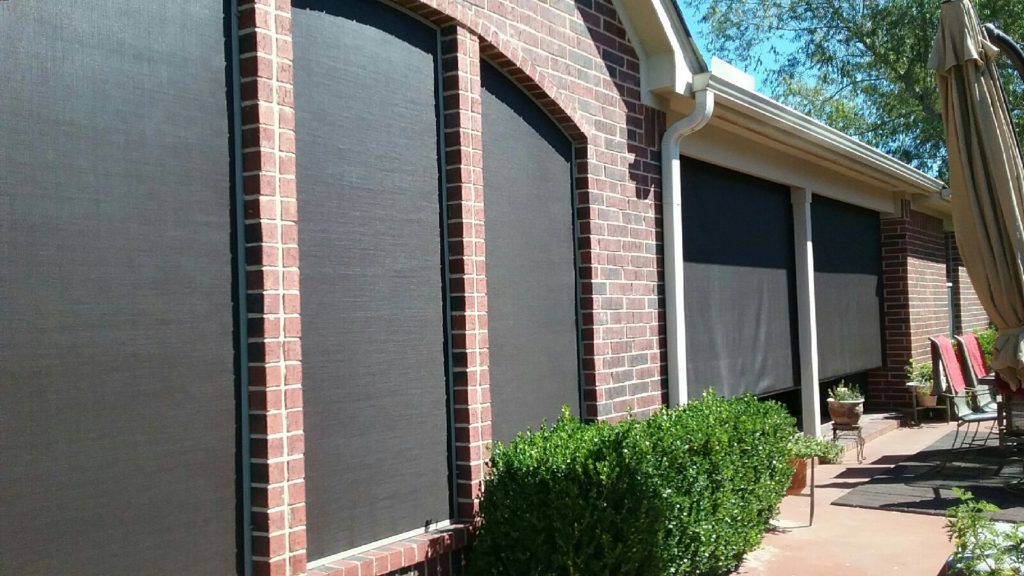 If you have already done a Manor Texas solar screens installation and then weeks later request a roller shade, that would be two separate orders, therefore there would have to be a measure and trip fee of $150 for that second order.
The exception would be if you got more than four roller shades. If you get five or more roller Shades we waive the measure and trip fee of $150.