This is a chocolate fabric Austin solar screen installation with white frames we did on this North Austin home. You notice, by looking at this picture, you will see that we put solar screens on those two front left doors, those swing out doors and French doors. We put solar screens on those doors. Had we left solar screens off of those doors, it wouldn't have looked as good. Because we did those doors, it looks uniform and clean.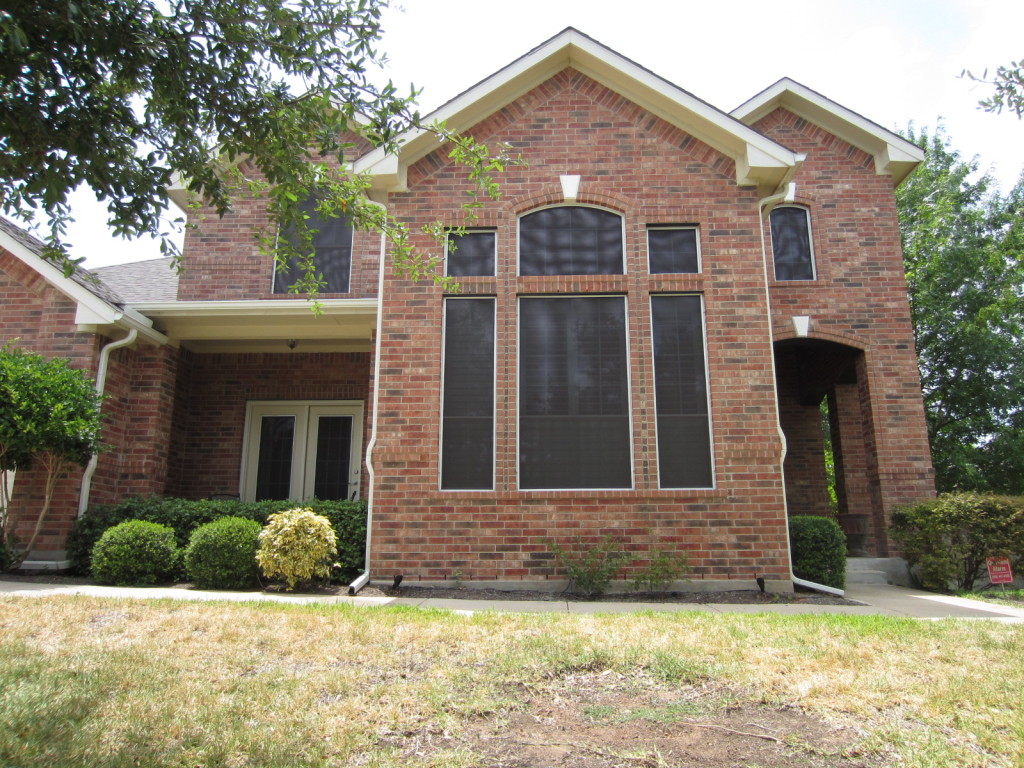 That's not the front door to their home. Their front door is to the right of the house. The way this house is built, they had those two front doors there. They got plenty of sun and they wanted those doors to be shaded.
We did put solar screens on all the windows of this home. This picture only illustrates the front of the home. We used the 80 percent here on the front and we used a 90 percent on the back.
Shading your home from a Solar Screens Austin TX vendor is by far your best energy saving solution you can find  for your home if you live in a very sunny area, for other energy saving tips, visit this website.