We have been installing our solar screens in Sun City Georgetown now for many years. We have over the years performed quite a few Sun City Georgetown TX solar screen installations. This is a Sun City Georgetown TX solar screens installation that we used our chocolate brown solar screen fabric for. And we matched the window frame color using our champagne-colored framing. That champagne color also matches the trim going around the home.
Sun City solar screens Georgetown TX installation cost $825.00.
The installed cost for this Sun City solar screens Georgetown Texas installation was $825. That is $825 as a sales tax total installed cost.
We installed a total of 13 Georgetown Texas solar screens. We upgraded eight of the solar screens to the 90% fabric and used our 80% fabric for the rest.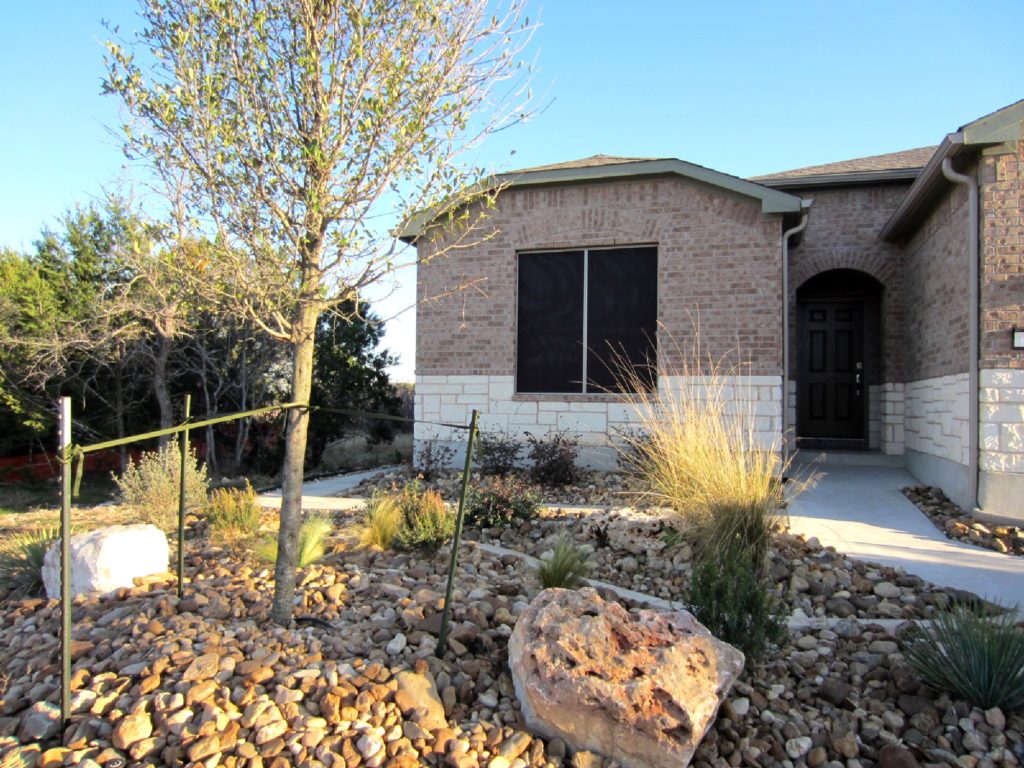 This is a vinyl window solar screen installation.  All homes within the sun city sib division are made with vinyl windows.
The left side of this home did not the brunt of the afternoon sun. Because the left side of the home does not get a lot of sun we used the 80% fabric for this side.
We use the 80% fabric for windows that get less than 4 hours of sun.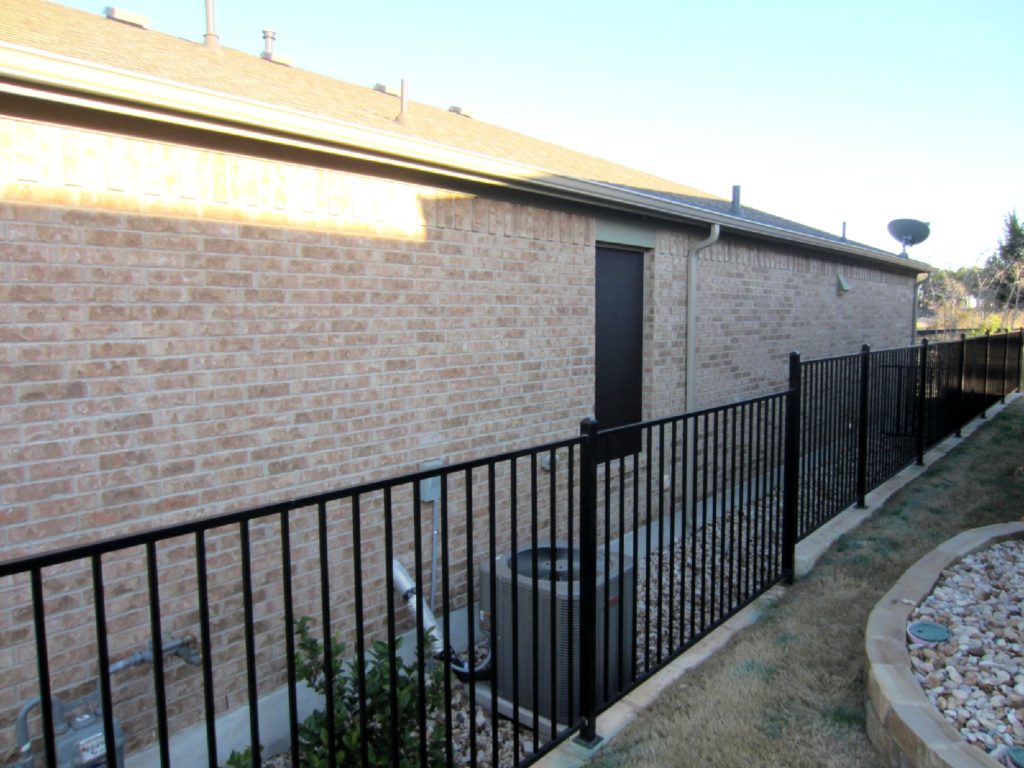 A combination of both the 80% and 90% were used for the back side.
For the windows that are shaded, those windows under the patio, the homeowner wanted to use the 80% solar screen shade fabric. For the windows not under the patio, we used the 90% solar screen shade fabric.
There is no problem mix matching solar screen shade densities like this.
We often recommend to our customers that they put a lower shade density under the patio if they do not get a lot of sun.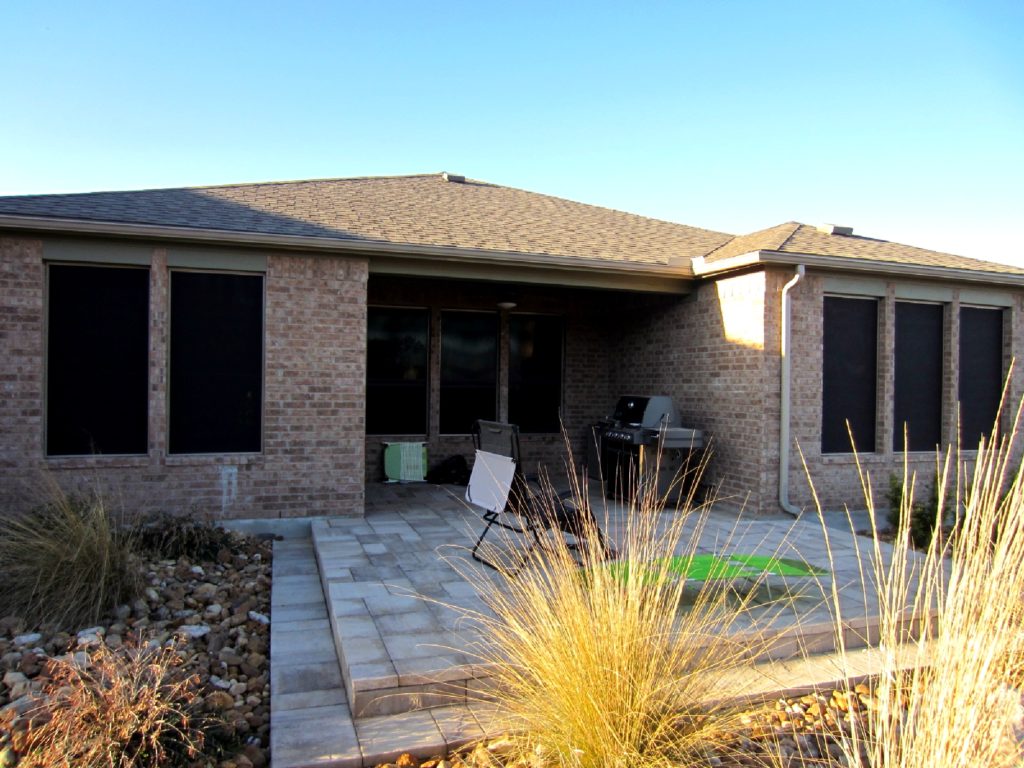 Our minimum order cost to service Georgetown is $380. $380 typically will get you around SIX 35×60 80% solar window screens.  Click here to see some of installed Austin TX solar window screen pricing examples.