Solar screening an arched window over the front door but not the two side lights around the front door.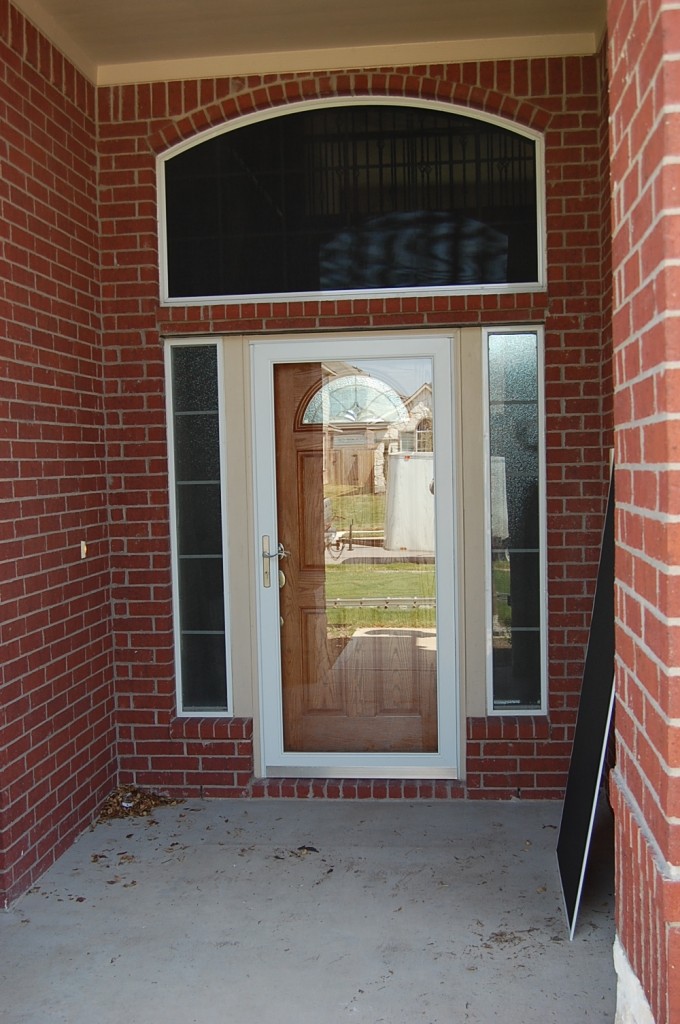 Occasionally people in this situation like this, they will not have us put solar screens on the two sidelights. They will have us put the solar screen on that arched window there over that door and they leave solar screens off of those two sidelight windows.
I personally think it looks really bad. I don't like it. But people will have, like in this case, frosted glass, they'll have decorative glass and they don't want to cover that glass up. Keep in mind, from the inside of the home, you're still going to see that decorative glass.
The recommendation from Josh Hobbs is one you can count on, Mr Hobbs is an expert professional at solar window screen installations in Austin, Texas.   A native of Texas, he understands the impact of summer heat like only a Texan would. Josh Hobbs works to identify the problem windows of the home. Depending on the size of the window and the duration of hours of direct sun exposure the window receives, he then works to create a practical solution for that very window. 
From the inside of the home, it's going to look good. Now from the outside of the home, it's just going to look odd. It's going to look bad. I would recommend in these situations that you put solar screens on the two sidelights and that arched window.