Should solar sun shade screens be used under a patio?
Question: I have a patio covering and want to know if I should put solar sun shade screens under the patio or leave the windows uncovered?
More Questions: What will it look like under the patio if I put shade screens on the opening Windows, the windows shown here at 34 inches by 72 inches, but not put the shade screens on the three transom Windows over those windows? What would that look like?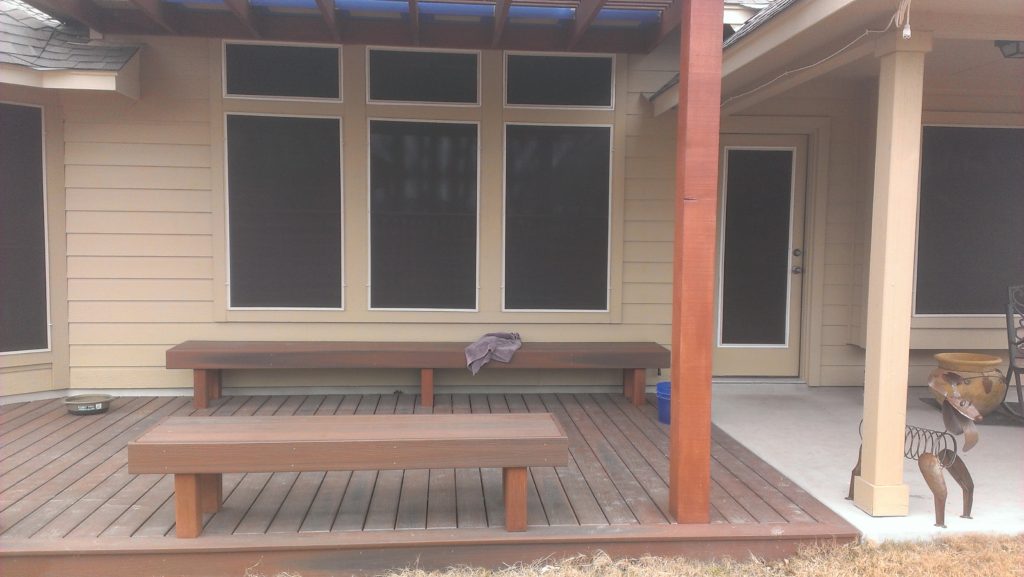 My Answer: I quite often get told by people that have very deep, and what I think are dark patios, that they get an exorbitant amount of sun for 2 or 3 hours a day, and they don't want that sun any longer, therefore they want the Austin TX solar sunshade screens, even though the windows are under dark patios.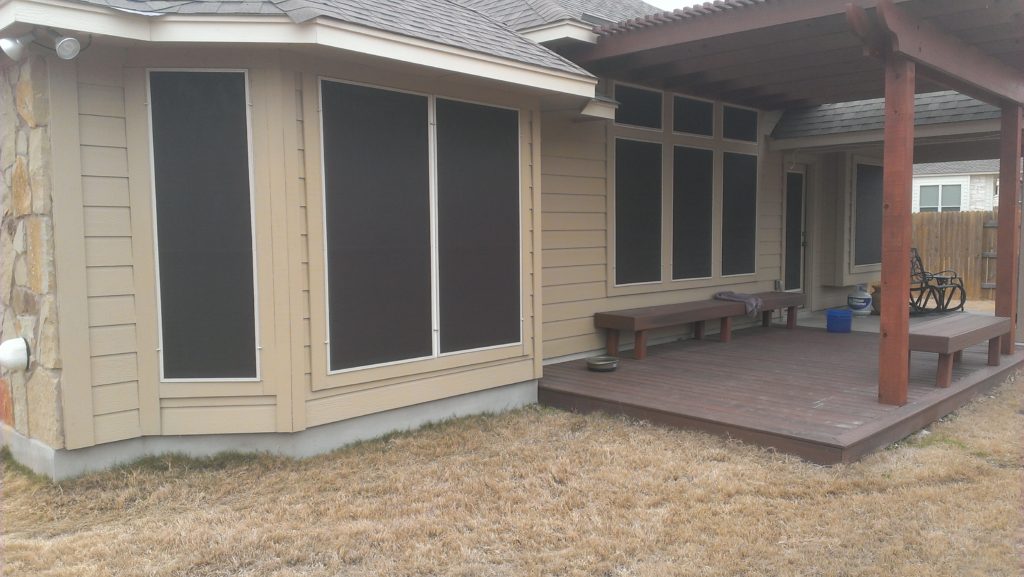 What the patio would look like without solar sun shade screens for the transom windows.
The windows would look odd and weird if you did not put Austin Texas sun shade solar screens on non opening transom windows. The back patio shown above would look odd and weird if he just put the Solar Sun Shade screens on the three lower windows, the (3) 34 x 72 opening lower windows and not put them on the three non opening Windows above.
Showing what patios look like without solar sun shade screens at all.
Here are some  pictures showing what patios look like without Solar Sun Shade screens installed on the windows within the patio.
Read this post to see what it looks like to have some windows shaded and not others for the sides of the home.
This homeowner chose to not put the solar sun shade screens on three of their back patio windows.  Three large windows did not get solar sun shade screens.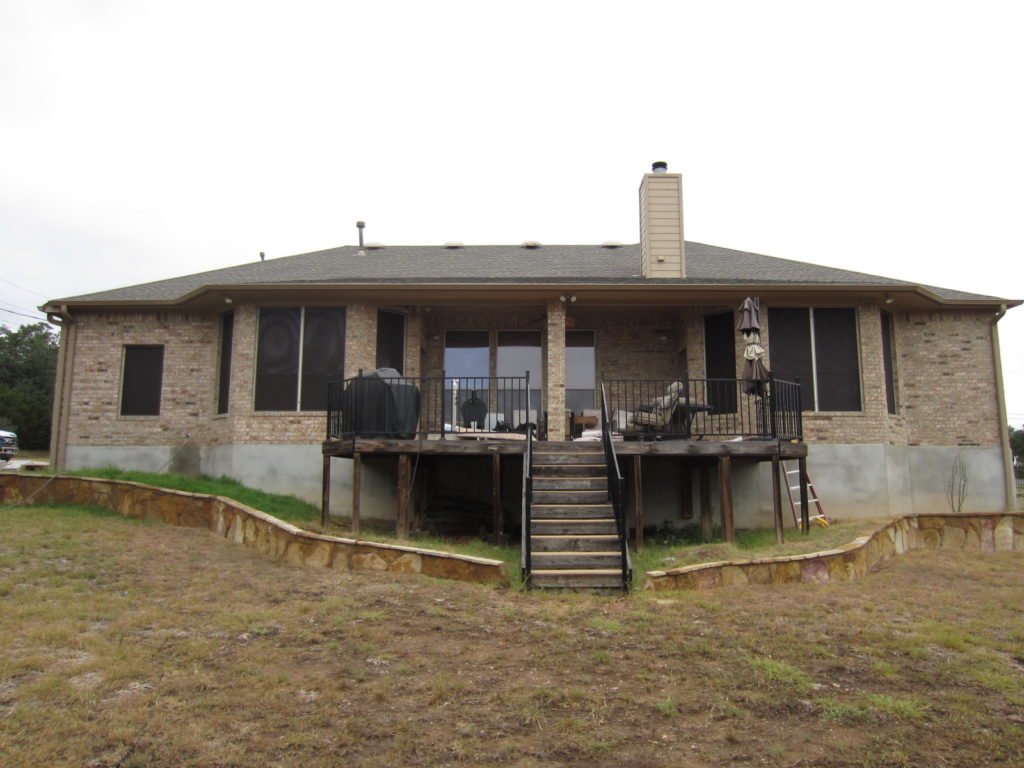 Because it is a back of the home, you can often get away with not putting sun shade solar screens on the windows under the patio. It does look unfinished. It does look a little odd. But if you do not get any sun, and you don't want to make those rooms any darker, then this is what it will look like.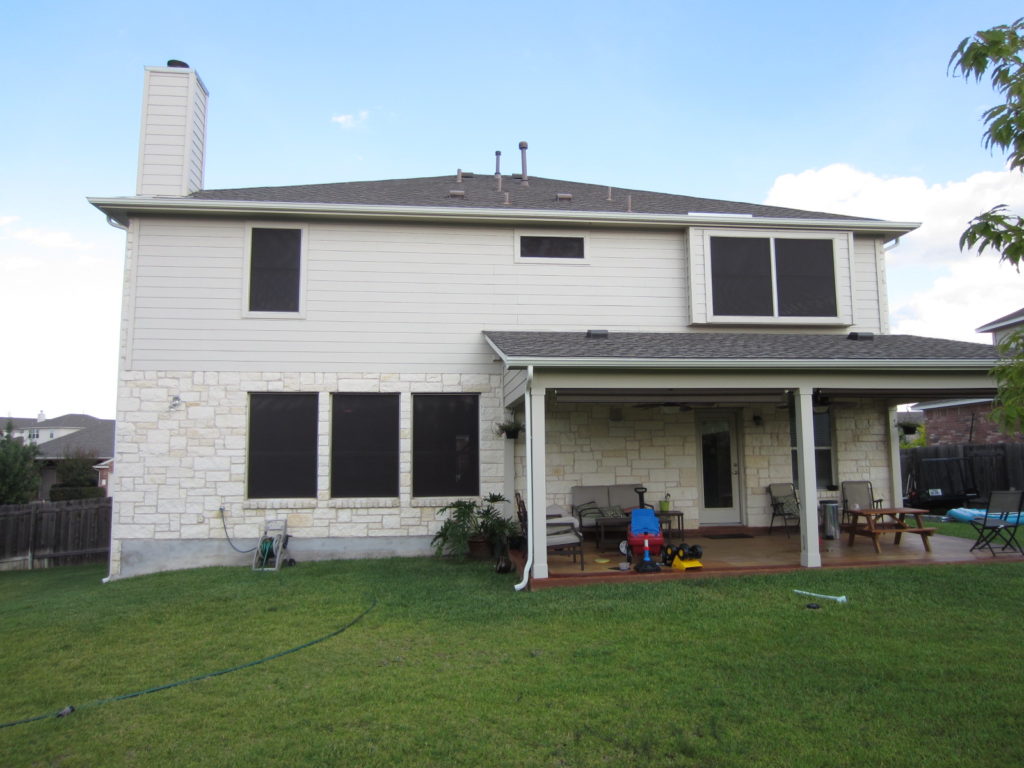 Personally, I feel that the home looks unfinished without the sun shade screens on all of the windows. I feel like it looks funny having some windows shaded and some not shaded. You be the judge. What is this picture look like to you? To some people, it doesn't bother them. But to others, it does bother them. For me I'm one of those where I feel it looks odd, it would bother me if it was my home.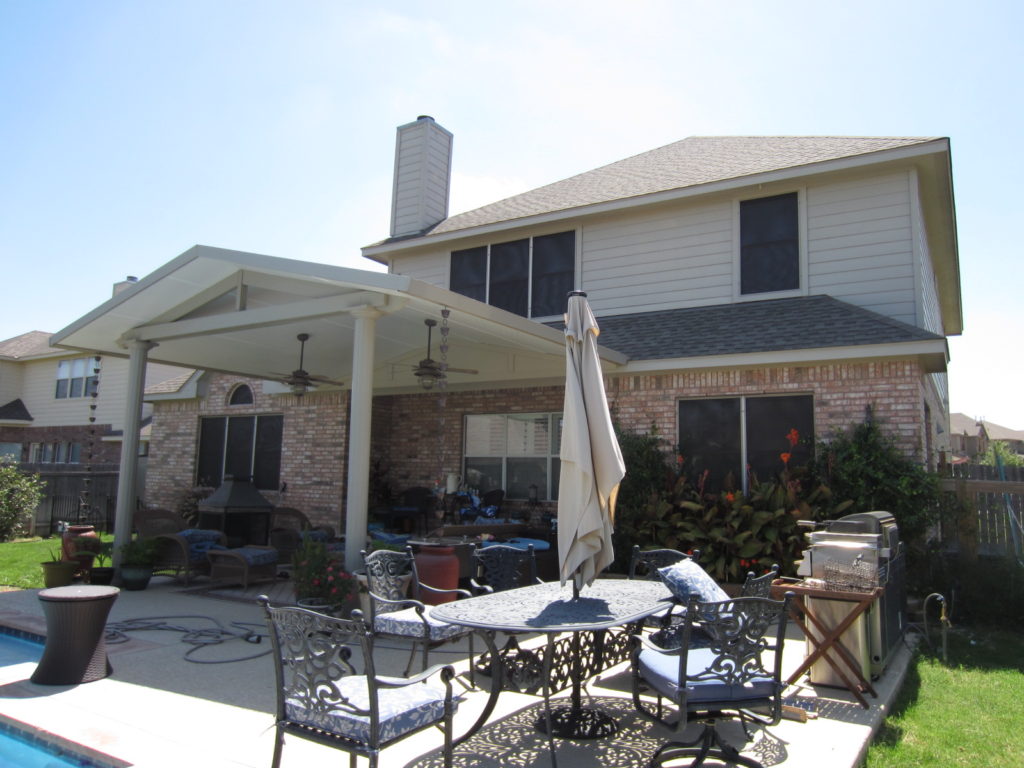 Patios that do have solar sun shade screens on the windows and doors.  All glass for the patios.
Now, look at this picture.  This picture shows that all of the windows on the back of this house got the sunshade screens. All of these windows are now shaded with our Austin Texas sun shade screens.
It looks nice doesn't? It looks nice to have all of these windows covered with our sun shade screens.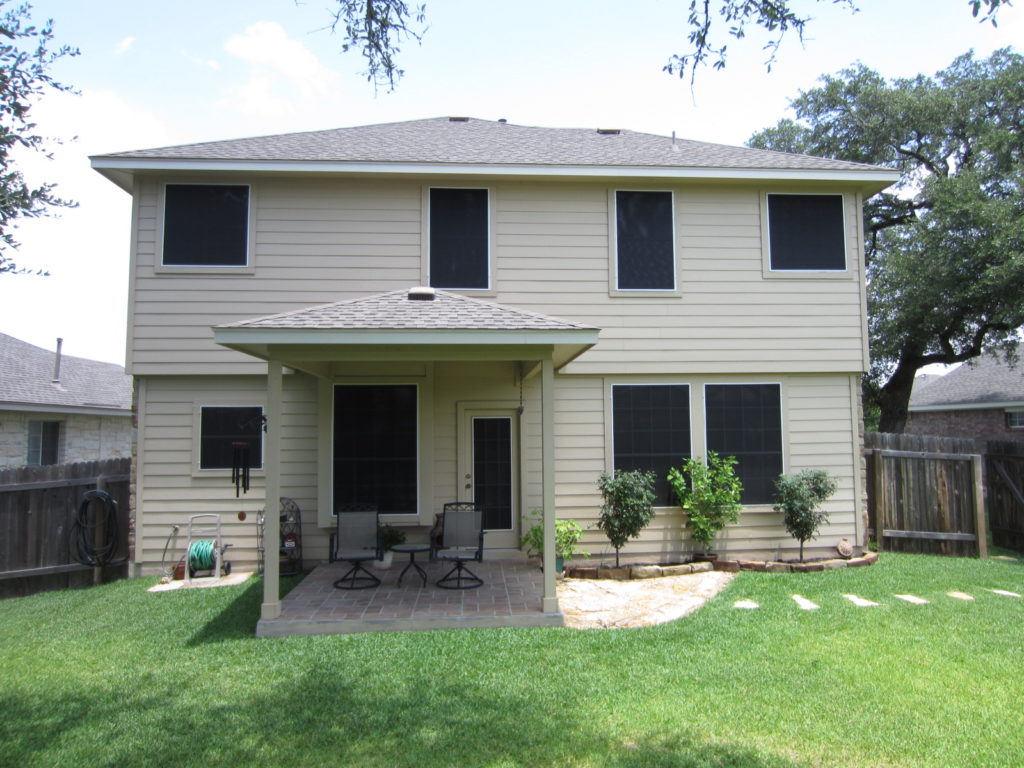 This is one of those examples where we installed Austin TX sun shade solar screens on Windows deep within this patio. I distinctly remember asking this customer if he was sure that he wanted these sun shade screens on these windows that are this deep within the patio. This customer was adamant, they for sure wanted shade for those windows and those two patio doors. They told me that at the end of the day those windows got pounded by the Sun.  Because these windows got pounded by the Sun, the homeowners wanted these windows shaded with our sun shade solar window screens.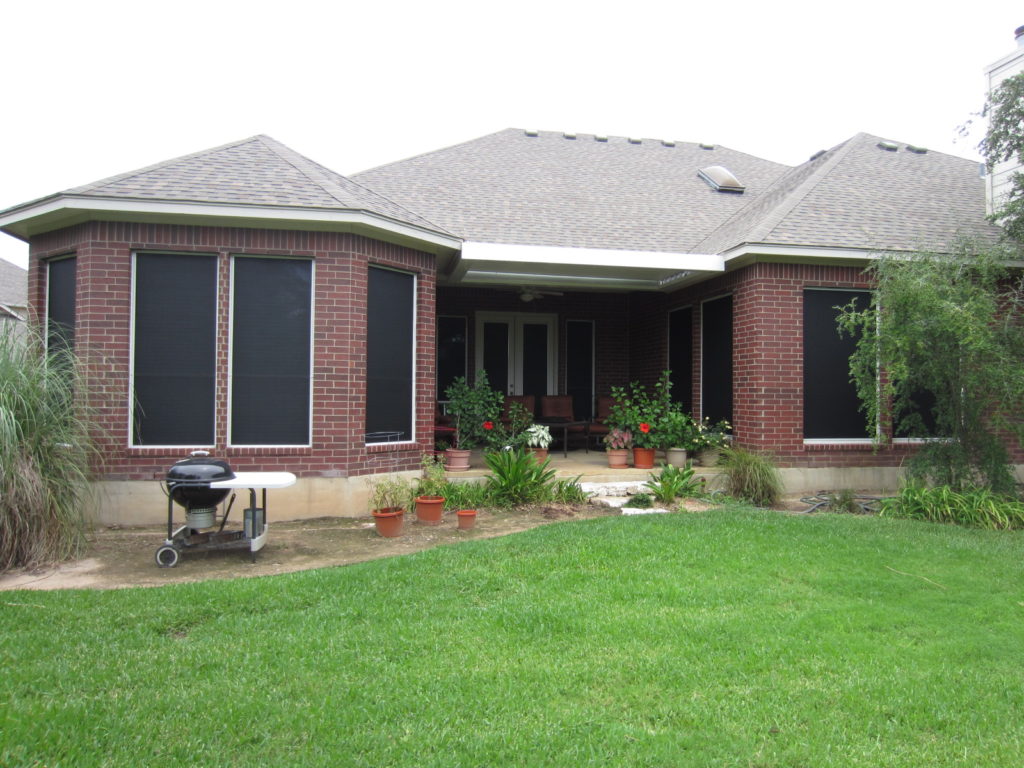 The back of this Round Rock Texas Home faces West, so it was a no-brainer for this customer to put sunshade solar screens on their patio. And they definitely put the sunshade solar screens on the patio door.