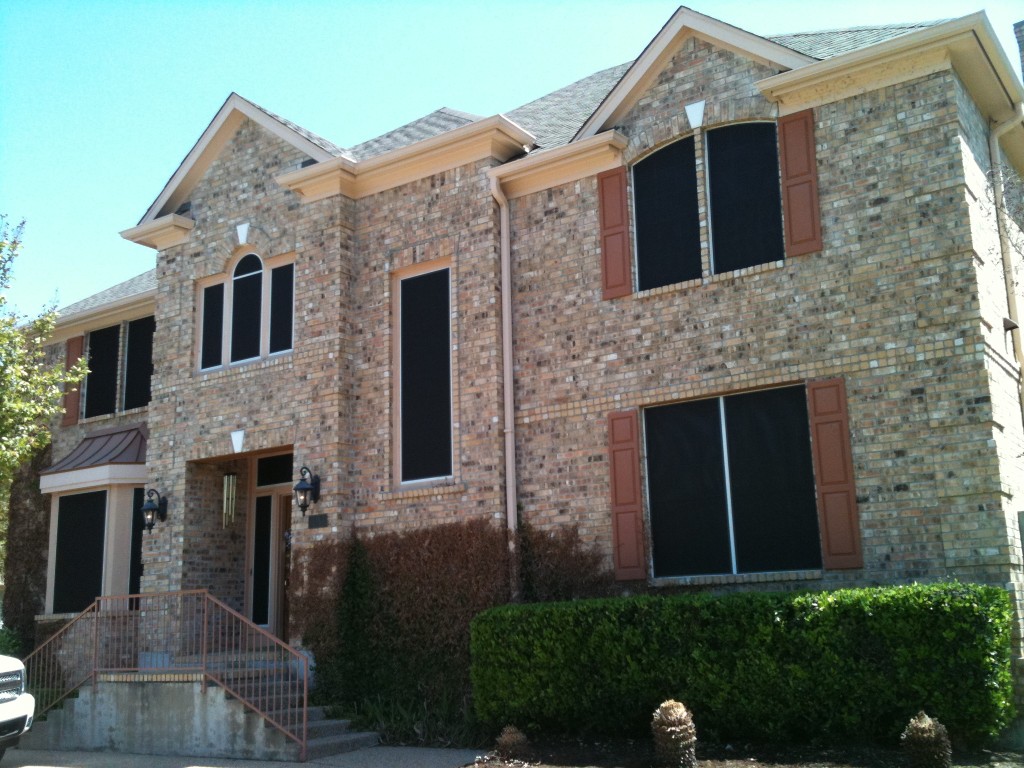 This Round Rock home we put black 90 percent solar screens on the front of their
home. This guy had the west‑facing sun pounding his house, and he had a lot of
windows here in the front of the home. He wanted the windows covered. He wanted
that sun blocked. He wanted that sun out of his house. So we put these 90
percent black solar screens on these windows.